Virtual work experience
This page lists companies which are offering students the opportunity to do some virtual work experience. Click on the one that interests you and see what is available:
Springpod have links with a wide variety of companies.
Brighton and Sussex Medical School virtual work experience
For students wanting to do work experience in the medicine field
Speakers for schools have links with a variety of companies
First Steps to Law UK virtual programme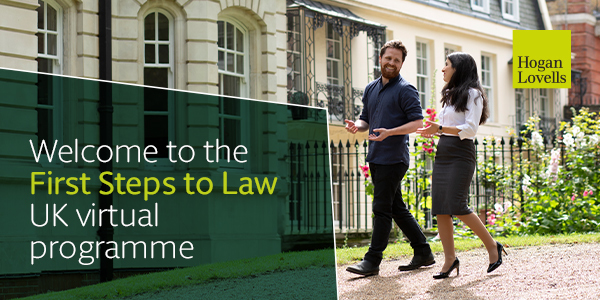 NHS Virtual Work Experience Opportunity
We know that face-to-face work experience placements are particularly hard to secure in the current pandemic climate, and so Oxleas NHS Foundation Trust, in conjunction with Lewisham and Greenwich NHS trust, have worked together with Springpod to offer two weeks of virtual work experience / work related insight for students interested in a career in the NHS. The courses are free to attend and students will gain a rich insight into various careers within the NHS that they may otherwise not know about. Please take a look at the project here: It's time to take control of your future | Springpod
The project will take place over two weeks, commencing on Monday 21st March 2022. Each week will centre on one theme:
21 – 25 March – Clinical Careers
28 March – 01 April – Non-Clinical Careers
Within each week's activity there are three sessions of keynote speakers. Each speaker will talk about their careers including how they got started, how they have/are progressing in their chosen career paths, and what's required to embark on said career.
Overall students are expected to spend around 30-40 hrs of time on the platform completing various work-related topics and pieces of work. On completion they will gain a certificate of achievement for carrying out the work on the related topic weeks, and of course hear from real people about real life experiences and careers.
We hope this will be of interest to your students and look forward to seeing them booking on. However, there are only 200 places on each week's activities so spaces are expected to go quickly.
The links to sign up are as follows:
Virtual work experience with Capgemini
Work Experience 2022
Work experience is an essential part of a young person's career development. Capgemini's Work Experience Programme is here for yet another year to provide a virtual experience that encompasses practical skills and engagement from our talented professionals across the business. So, if you are interested in Technology, Business or Consulting then you are at the right place!
We'll also help you develop your employability and entrepreneurial skills such as building networks, interpersonal relationships, problem solving, organisational skills, communication, creative thinking, and collaboration with our additional skills builder sessions.
Who can apply?
We are offering school students in Years 10-13, one week of insight into our business. Additionally, if you are a young person who's recently left school and are still trying to find your path, we'd love to hear from you!
The Scotland week of work experience will be delivered by Scottish Capgemini employees, but Scottish students are welcome to apply to any week!
March 14th – 18th
March 21st – 25th – Scotland
June 20th – 24th – YR 11 and 13
July 11th – 15th
How do I apply?
You won't need a CV or a covering letter. Applications are submitted via a Digital Interview where you will find a combination of written and recorded response to some set questions. This will give you a real-life experience of a corporate application process should you later on go further and apply to an Apprenticeship or your first job both in Capgemini or another corporate.
Places are highly sort after, sadly we cannot host every student so you will need to be able to demonstrate your interest and enthusiasm for gaining a place with us. Don't worry you are not being judged on your presentation skills!
Here's some of the feedback we received from last year's students:
96% said our work experience programme met their expectations.
96% said they were able to carry out the tasks set to them confidently.
94% agree with the statement "Following the completion of my work experience, I feel able to use some of the skills learnt in my school and future work life."
Students described their experience as "Interactive, collaborative, insightful and enjoyable."
To apply then please follow the links below:
Virtual Work Experience 2022
https://capgemini.hirevue.com/signup/vjZRUsKVVRdbVESMWiVnjn/
Scotland Virtual Work Experience 2022
https://capgemini.hirevue.com/signup/dRu4jmDypvJSTgwJPuRM2W/
The deadline for all applications is Sunday, February 20th.
Please note that we have taken the decision to run our Work Experience Programme virtually because we know that we will be able to deliver. We cannot currently commit to in person work experience, however we will revaluate each of the weeks as we get closer to the time.