Webinars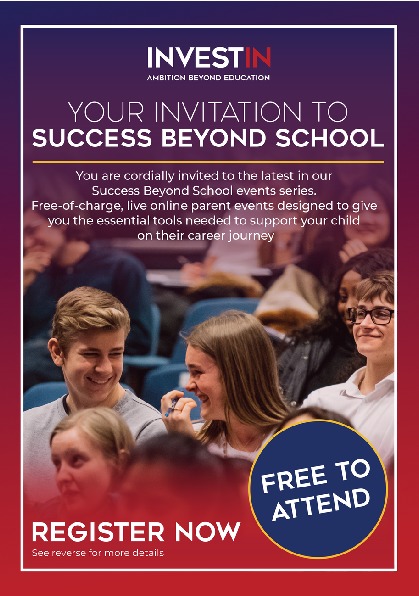 Wednesday 1st Dec: Building a Future in Finance
How your child can break into the finance industry

Wednesday 8th Dec: Level up with Law
Support your child on their journey to becoming a top lawyer

Pathway events
Influencer Evening with Vodafone, Allen & Overy, and BT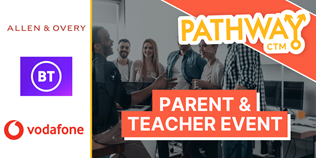 Tuesday 30th November | 6pm – 7pm
Parents and Teachers, join us for our first influencer event of the year! We want to help you understand more about the next steps for your children and students. We will be joined by Vodafone, Allen & Overy, and BT to speak on their roles and opportunities for your young people, when they should be applying, and how to be prepared and stand out in their applications! Link to register: https://pathwayctm.com/event/influencer-evening-with-vodafone-allen-overy-and-bt/

Life of an Apprentice at a 'Big 4' Firm with Deloitte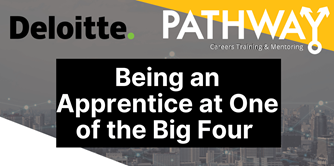 Wednesday 1st December | 6pm – 7pm
Deloitte, one of the 'Big 4', are joining us to speak on their exciting roles in tech and auditing! They will guide you through the roles they offer, and share more about their brand and life at Deloitte! Join to hear directly from current apprentices about their routes into Deloitte, and get any questions you might have answered live!
Link to register: https://pathwayctm.com/event/life-of-an-apprentice-at-a-big-4-firm-with-deloitte/Application & Interview Skills Workshop
Thursday 2nd December | 6pm – 7pm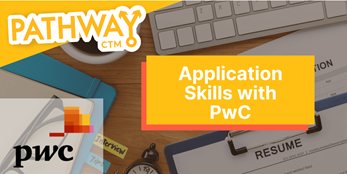 So you have perfected your CV… now what? Come along to this virtual skills workshop with PwC to hear about what skills and attributes recruiters look for in applicants, and discuss the types of questions to prepare for in your interviews! Make sure that you're spending your final years at school developing and focusing on building the skills that recruiters look for, and make sure you're prepared when you get the call that you've made it through to the interview stage! Link to register: https://pathwayctm.com/event/application-interview-skills-workshop-with-pwc/
Work Experience: how to find it and where to start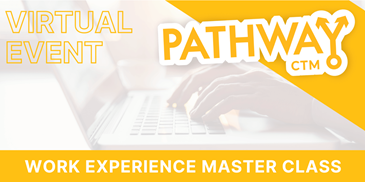 Saturday 4th December | 10am – 11am
Are you looking for work experience? Do you know what counts, how to find it, or even where to start? Come along to this interactive session to learn top tips for finding work experience placements! We will be answering all your questions live, making sure you leave this session feeling as prepared as possible.
Link to register: https://pathwayctm.com/event/work-experience-how-to-find-it-and-where-to-start/
Apprenticeship opportunities with Capgemini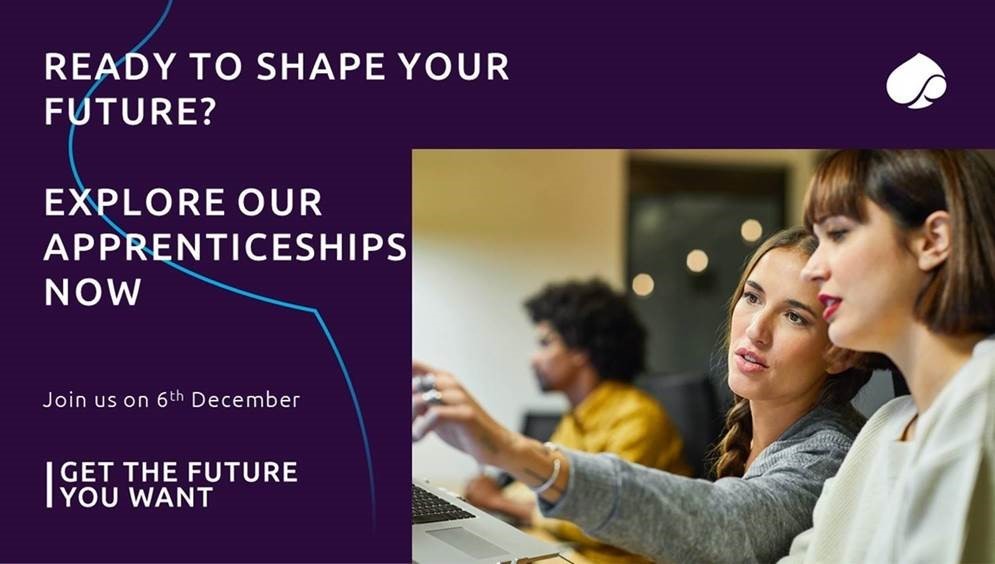 Invitation - Apprentice Virtual Event Monday 6th December 5pm
Capgemini's Apprentice programme is now open for applications.
From apps on our phones and remote working, to decisions driven by data and technology that ordinary citizens can use with ease – Capgemini's work is at the heart of business and society in the UK.
Capgemini's Apprentices work right across the business delivering some of the most innovative business and technology solutions, all whilst having lots of support to learn and grow as a professional. These are permanent roles that will get your career off to a flying start.
If want to learn more join our team online on Monday 6th December 5-6pm to hear from our senior leadership team and current Apprentices.
We're welcoming students, parents/carers and teachers so that you can find out if a Capgemini Apprenticeship is the way to go. The Capgemini team love to share their experiences and will bring to life not just how the Apprenticeship works but what a typical day is like. We'll cover the application process, what we look for in our Apprentices and how you can shine. Plus you'll get to network with the team.
Capgemini are a multi-billion global technology and consulting business, operating in over 50 countries and employing over 310,000 people, if this excites you then book on to secure your place!
We are recruiting for roles in London, Birmingham, Manchester and Woking but with the way we have all responded to the pandemic we can now bit a little more flexible on location, come along and ask us!
Invitation link (via our partner Young Professionals)
https://www.surveymonkey.co.uk/r/Capgemini-UK
___________________________________________________________________