News
Industry Talk with Cap Gemini
10th February

Capgemini Industry Talk.
Chandni Patel (Education Co-ordinator) and Asma Patel (Degree Apprentice in Software Engineering
Wednesday the 2nd of October 2019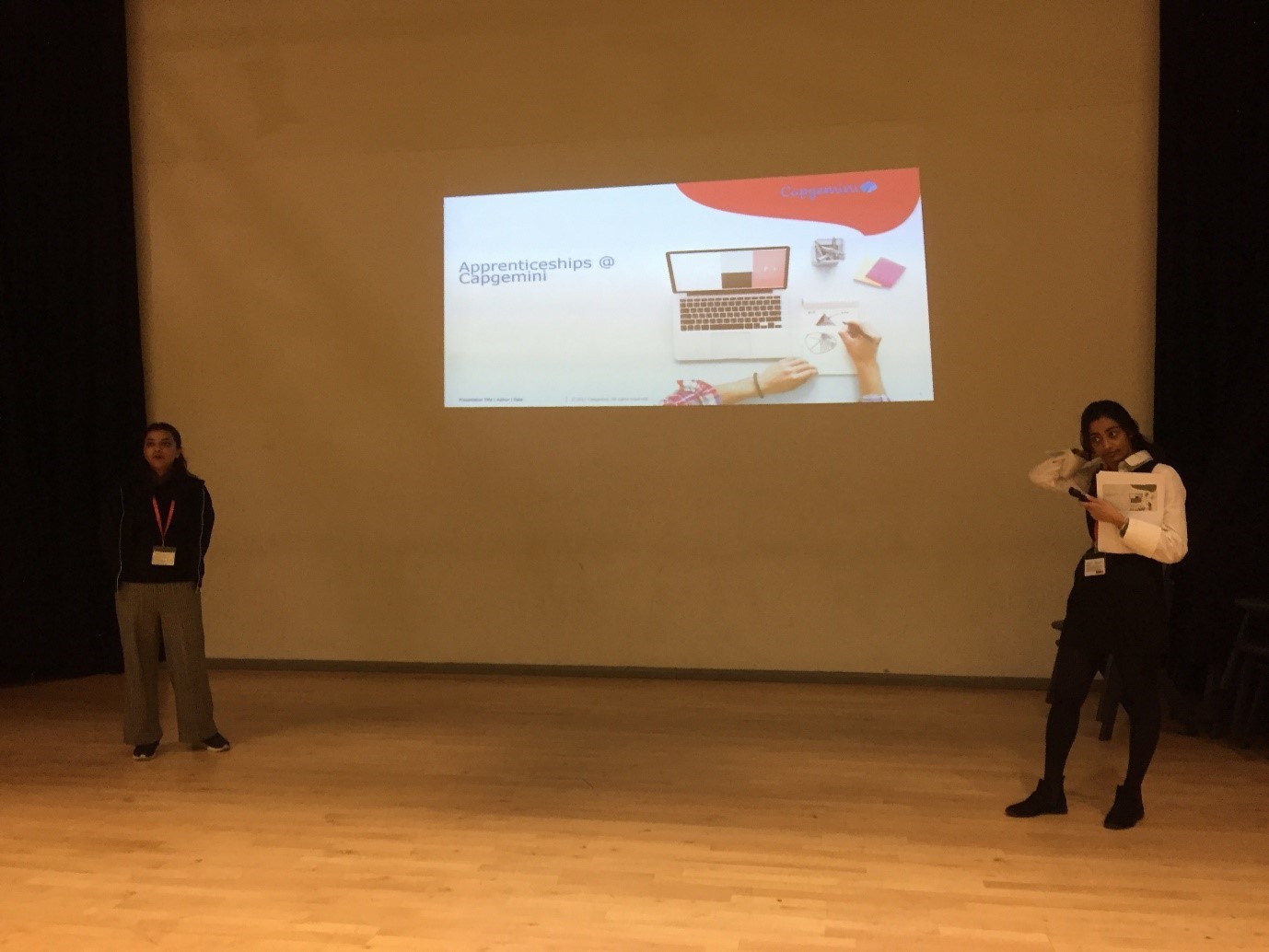 Following the success of the Savills talk last week, Capgemini had in excess of 35 students who listened intently to their talk on the variety of opportunities and apprenticeship that are on offer at Capgemini.
Capgemini offer a wide range of business solutions to a diverse client base. The roles can require fully expensed travel. The training they offer is exceptional and most of the apprenticeships are supported with a Degree that is completed and supported by Aston University.
They offer Apprenticeship programmes in IT, Business and Cyber Security, with starting salaries of £17,500. With offices throughout the UK and abroad their employees have the opportunity of travelling.
Chandri mentioned that as an apprentice with Capgemini you will be involved with the clients and businesses from day one. However, they will support you fully throughout your training.
One young students in Year 13 from Harris South Norwood spent a week at Cap Gemini in the summer and is definitely planning on applying when their next recruitment starts in November 2019.
Harris South Norwood had a student join Capgemini in 2019 following completion of their A levels.
Hopefully there may be a few more applying and being successful in 2020.