News
Industry Talk - Social Mobility Foundation
1st January
---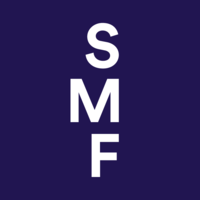 Harris South Norwood Industry Talk.
Wednesday the 20th of November 2019
Elisabeth Ntambwe
Elisabeth a former student from Harris Bermondsey gave the talk at Harris South Norwood on the Social Mobility Foundation. Elisabeth can speak passionately about the Social Mobility Foundation as she is a student who benefited from the organisation as a student.
The Foundation offers mentoring, internships and they also support students to get into some of the top universities in the country. They offer support with CV writing, interview technique, recruitment tips, application support and commercial awareness.
The Foundation are looking to support students in Year 12 who have achieved 5 GCSE's at 7 or above and are predicted ABB at A Level. The students also need to be or have historically been eligible for Free School Meals. Sometimes the entry criteria can alter for students who are the first generation to go to university.
With 35 students attending the talk from Harris South Norwood, Harris East Dulwich Boys and Harris Merton, the students listened intently to what Elisabeth had to say. The feedback from the students was exceptionally positive.
One student mentioned in her evaluation form 'how the talk was very engaging' while others mentioned that it was 'very informative'.